An allegory about human idealism based on sensibility, beauty, femininity, and gracefulness. This project illustrates, with support from factual information and important ideas, a utopian future possible to achieve.
Civilization has come a long way, and our understanding of the world and the advancements we have achieved deserve admiration. At the same time, the world remains in great peril and abysmal disparity. The potential for conflict between (or within) some societies seems omnipresent, or at the brink of eruption. Ignorance, laziness, greed, selfishness, cruelty, egotism — or combinations of these shortcomings — continue to be the cause of every human struggle, and nothing seems to threaten this paradigm.
Next Human Project is a multimedia, interdisciplinary movement based on a manifesto condemning the brutal and aggressive behavior attributed to machismo and patriarchy in all societies. As a solution, the project presents an allegory of human idealism — for it is a practical parallel to frame "how we should and shouldn't be." This allegory, the Next Us, represents the future evolutionary metamorphosis of our own species and it is characterized by the many virtues inherent to femininity and motherhood. Next Human Project offers a far-reaching — yet possible to attain — prescription, extrapolated from scientific research published by distinguished universities and institutions.
With this, I'm attempting to encourage thought and dialogue about how to: progress as a species; put our own ephemeral existence into perspective to spark cooperation and a sense of oneness; underscore the virtues that will conduct us toward a more certain future; and inspire hope for humanity.
The idea for Next Human Project as conceptual artwork arose organically, and has become an essential component of my latest body of work, the series Future. In the past, I've opted to use narrative through landscapes without people — only focusing on the things that we build. However, to explain the landscapes in the series Future, it became necessary to illustrate the beings inhabiting these fictional scenes. I concluded that rendering a place where our most pressing issues don't exist would be a place where we don't exist — as we exist today. Partially based on research in science and technology, this new series submerges into a world of unobstructed possibilities, bypassing social and political problems. I use escapism as an accessible way to evoke interest and will, in order to forge a lasting tomorrow.
There will be a point when our species will branch out and take the next evolutionary step. We humans will die off eventually, and just like we differ from the Neanderthals or the Homo Sapiens Idaltu, the Next Us will differ from ourselves. However, unlike our common ancestors (or even us), they will have absolute control over their evolution.
Physically, they will all be elegantly beautiful, with female skeletal structure and body-mass distribution. Their bodies will be gracefully proportional and elongated, extremely healthy, athletic and strong — though delicate and feminine in appearance. Their faces will be pleasant, attractive, and symmetrical.
Genetically, both sexes will have very similar karyotypes. Though, in males, key genes found only in the Y chromosome will be reengineered to work harmoniously and in synchronization inside the X chromosome. This will allow a new type of masculinity, characterized by the XX+ chromosomes.
Physiologically, they will achieve a perfect balance between biology and robotics. They will be made up of smart bio-robots instead of living cells. Nevertheless, these microscopic super machines will interact with microbes and their natural ecosystem, and will function and appear just like flawless versions of our cells, and will appear completely natural. They will be very different than what we call "robots" or "plastic". From a molecular level, they will be partly composed of indestructable synthetic polymers that will prevent decaying and be more resistant. The Next Us will live indefinitely, and at a certain age they will reach the "immortalization phase," a time in their lives when they halt development and maintain a constant metabolism throughout eternity. In the case of injury or malfunctioning body parts, the next humans will be able to harvest body parts from scratch and surgically reattach a perfect match to the part of the body that is missing.
Their species will have greater diversity than ours, as they will choose to mutate into other breeds — e.g., beings adapted to live on Mars, Europa, or in zero gravity; submarine mermaids or beings with feathered wings.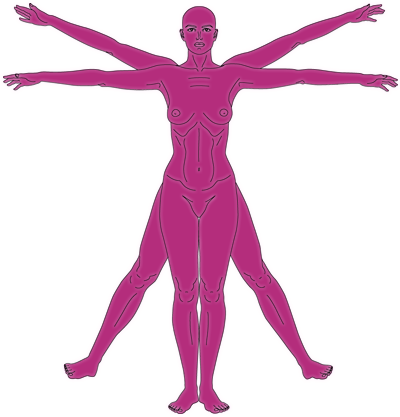 The next humans will transcend evolution. Because genetically they will all be very similar and their species will consciously control their environment, their phenotype will not need to randomly mutate for adaptation. Procreation for survival will be obsolete and reproduction will only happen when replacing an existing member of society who might not want to continue living, or when populating other planets (spaceships will be sent to other solar systems with Earth's offspring). They will copy their DNA, reengineer it (to combine genes for specific traits), and replicate it in vivo. Nevertheless, sexual activity will be an important ritual in their love lives.
Pregnancy will happen outside their body, in an organic, specifically engineered egg-like cocoon. Because this womb can be supervised, and also be attached to the mother or the father's abdomen, that special mother-child bond will be shared, and maximized with improved pre-natal therapy. Offspring will resemble their procreators, and these mutations will determine unique psychological aptitude tendencies linked to specific physical characteristics. Other mutations will include so-called racial differences, which will be randomly selected in the fetus with the purpose of maintaining diversity in the species' gene pool as well as to prevent from unknown diseases.
Growing up will be slowed down and take decades longer in order for "brain development re-adaptation." This means that the brain will be physically enhanced incrementally throughout their early life with technology that expands memory, cognition, and brain performance. Thus, their education will consist of mental and motor exercises, building life experiences for character development, and spiritual (or artistic) development for an open mind and a rich, pleasurable life.
The next humans will be mentally interconnected, highly attuned to their surroundings and the environment — more than any other species on Earth. They will be apt to learn and handle most tasks just by receiving information into their brain via a much more sophisticated type of internet. Facts and information will be instantly received as the mind inquires them, and fed as memories directly and wirelessly, thousands of times faster than any human mind living today. Recording memories — to avoid information overload — will be a way to remember after hundreds of millions of years.
Malevolent behavior will be seen as malfunctioning brain activity, registering a distinctive signature easy to detect by others in dialogue with her or him. Ill-natured conduct will be fixed by either self-correction or surgical procedure — depending on the severity of the problem.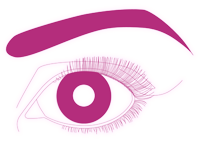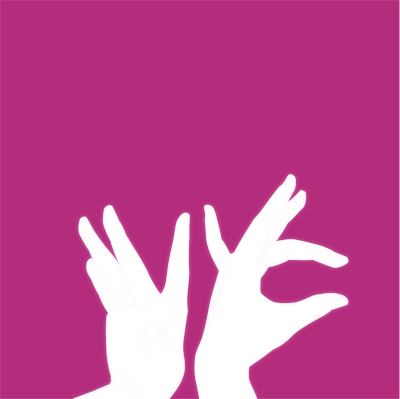 Preserving, nurturing, and spreading flora, fauna, and civilization will be central to their collective sentiment — their reason for being. Their lives will be much more devoted to the arts and the pursuit of creativity and intuition, by exploiting the conscious and unconscious ambiguities of the mind. They will be obsessed with the pursuit of balance and aesthetics, love and goodness, complexity in simplicity, and order in chaos. They'll have an unquenchable curiosity, and an incessant impulse for exploration and adventure.
They will be astute problem solvers and will work more efficiently, more effectively, more collaboratively, and in very specialized roles, which the next humans will practice and perfect — always pushing the boundaries to the limit. Experience and talent will determine the teachers, the leaders — the most respected individuals in their society. However, hierarchies will not exist, just mutual respect and appreciation for every individual.
The structure of their society will be based on individual liberties and civic responsibility. Institutions will be lean, effective, and efficient local "companies" dedicated to organize, design, develop, oversee, restore, or preserve any integral aspect that constitutes that specific location — its unique geography, history and culture, inhabitants, as well as its trades and exchanges with other locations.
War and conflict will not exist, since needs, desires, and intentions will be common knowledge, and aggression, cruelty, and selfishness will be eradicated from their minds. They will work to achieve universal and local ambitions, both, independently and through cooperation. With no religion or politics, rather a system based on transparency, run by free-willed individuals who do what they are supposed to — because they desire the betterment and advancement of their species and home. They will live by ethic reciprocity, or the Golden Rule: "One should treat others as one would like others to treat oneself."
Because the next humans will communicate honestly and share information with everyone, there will not be a need for a system of laws. Instead of following rules, they will be guided by duty, a deep sense of morality, and sets of goals. Accomplishing said goals will determined success and reward will bring respect from others, leadership in their field, and boundless freedom. There will not be an economy, currency, or accumulation of wealth; anyone who holds an integral place in their society will have merit and what we understand as luxury and comfortable living.
They will be highly social individuals, and live in active and cosmopolitan cities. They will have a nuclear family, and consider the whole species their extended family and the whole world their nation. Even if they never meet, they will all know and help each other, and communicate freely via telepathy — though, face-to-face and verbal interaction will be practiced as much as humans generally do today.
As our species mutates into a more advanced species, love (in all its expressions) will be kept intact. Human affection (for friends, family, and for romantic and sexual partners) will be explored and experienced more intensely by understanding and revealing feelings more appropriately, more directly, and in other forms by eliminating negative thoughts and actions. Interconnectivity and openness since early life, will mold friendships and create perfectly matching relationships. Celebratory rituals signifying the union of two or more people will be part of their society.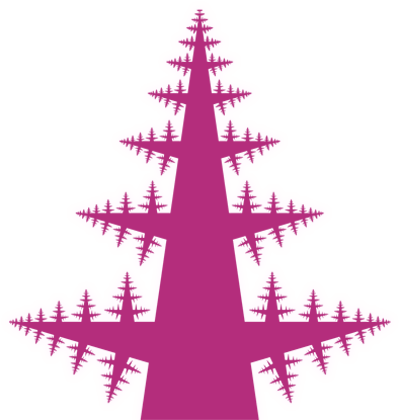 Their clothing will serve purposes beyond just being fashion statements of self-expression. Commonly worn items will include:
A nylon-thin body suit that provides extra strength — much like an exoskeleton — by expanding and contracting its hexagonal-pattern structure. The body suit will adjust to muscle responses, and also receive electric signals from the nervous system through the epidermis. It will also provide protection against the elements, maintain a constant body temperature, and heal wounds by identifying their location, distributing chemical aid, and self-repairing to protect the wound until further medical attention is received. The body suit will be its own power plant, harvesting kinetic and thermal energy from the body. It will be applied onto the body in liquid form through showering, and self-assemble according to its molecular and chemical structure; and removed by showering away the material.
A dress partly made out of a thin, ultra-light superconducting fabric, which additionally cools and maintains the fabric's temperature below the critical point for quantum locking. The shape of the dress is A-line to balance the body, as the flux from the Earth's magnetic field run through the superconducting fabric, creating quantum levitation. The dress will generate its own power that keeps its low temperature, by harvesting energy from the sun, movement, and friction against the wind.
In addition to the brain's enhancements, a headpiece can be worn for increased abilities during very specific or intensive activities (such as flying, multi-server virtual interaction, or synchronized telekinetic capability). It will also record and store memories.
Shoes that propel. They will be connected to the body suit, which they receive power from.
Purpose
The Power of Myth

— A Joseph Campbell interview by Bill Moyers.
PBS :: 1988
Watch Video
"The Botany of Desire," by Michael Pollan is a PBS special which explains how some plants have evolved to capture our attention, whether it is by beautiful looks, or by producing certain chemicals that alter our mind's consciousness
PBS :: September 2009
View Link
Helen Fisher: Why We Love, Why We Cheat
TED Talk :: September 2006
Watch Video
Helen Fisher: The Brain In Love
TED Talk :: September 2008
Watch Video
Entropy can lead to order, paving he route to nanostructures.
Michigan Engineering :: July 2012
View Link
Entropy of Crystals: Predictive Self-assemble of Polyhedra into Complex Structures.
Science Magazin :: July 2012
View Link
Fractal Geometry: online course
Yale University :: July 2012
View Link
In this podcast, Dr. Campbell interviews Terrence Deacon about his book

Incomplete Nature: How the Mind Emerged from Matter


Hear Podcast
"Top-Down Causation as the Operation of Context Sensitive Constraints" (audio of presentation given by Alicia Juarrero)
CTNS/STARS Conference :: Cancún, Mexico :: January 2007
Hear Podcast
Less than a billion of them will populate environmentally self-sustainable locations — concentrated areas, which will be enormous metropolises spread across Earth — near vast natural resources and away from extreme weather or disaster-prone zones. These cities will be mostly comprised of circular conglomerations, raised from the ground to preserve the ecosystem. At the very center of each circle there will be a thin tall building — proportional to the diameter of the circle it surrounds. These skyscrapers (some taller than our tallest structures) will be the common, work, manufacturing and industrial environments; the encompassing low ring-like structures, the living and social spaces. Exterior walls and surfaces will harvest solar and wind energy, while the supporting columns will partly maintain climate stability indoors by retrieving the subsoil's constant temperature. Potable water will be created in "home-clouds," and sewage and waste will be recycled and divided for compost and fuel. The massive ring-shape structures will also let wild vegetation and gardens grow on top, and on some walls, to shield the buildings from the weather, to provide a source of food for the habitants, to shelter wild cohabitant species of animals, and to drain and filter water for irrigation, as well as for fire prevention.
The structural materials for most buildings will be molecularly engineered to form whatever shape the next humans need, and these will "grow" on site — much like a tree would, or crystals form, though much faster — and stop growth, depending on what these have been programmed to construct. The amenities for any home would be comparable to very comfortable living seen today, yet outfitted with much superior technology and always-impeccable taste. Some of their own cities will be grown above what they decide to preserve from our cities and ruins.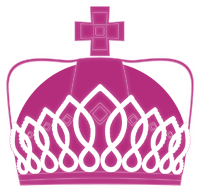 Human building, infrastructure, and ruins that exist today (the things worth saving) are going to be carefully restored, maintained, and utilized (depending on their condition) for historical significance. These will be transformed into didactical or recreational destinations. Still, more than 99% of what we have built throughout human history will not survive, and will be giving way to nature to take its course—particularly, transportation and other civil infrastructure.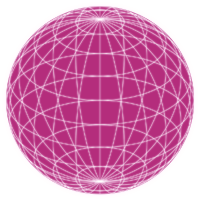 Every corner of the world will be surveyed and studied to keep equilibrium in every habitat. Individuals will frequent hundreds of thousands of stations scattered around the globe, where they will vacation, collaborate, or learn firsthand about specific geographical locations. Each monitoring station will be sensible to its environment, autonomous, and accessed only by air. These will comfortably hold dozens of students, interns, and vacationers at a time.
Other worlds in our solar system will be colonized, and their populations will adopt different physical characteristics. At the same time, entire families will become explorers to other solar systems, and because of their nomadic lives, they will also adopt specific characteristics uniquely built for space travel.
History
10 high-tech buildings with solutions for urban heat island problems.
National Geographic News :: July 2012
View Link
"Design and the Elastic Mind" was a 2008 exhibit at the Museum of Modern Art dealt with many aspects of our culture and its future, from a design point of view.
View Link
Watch Charlie Rose's interview with Paola Antonelli, the curator of MoMA's exhibit "Design and the Elastic Mind."
PBS :: May 2008
Watch Video
Illustrating a brighter and better future for us all, artwork for Next Human Project is meant to inspire hope and creativity.